Scroll on down to check out some of our larger installations!
"Tina," Crush Walls, 2018. Matchbox, Denver.
"Roy G. Biv," 40 West Art Line, 2018. Lakewood, CO.
"Eye Love You SO Much," Crush Walls 2017. Matchbox, Denver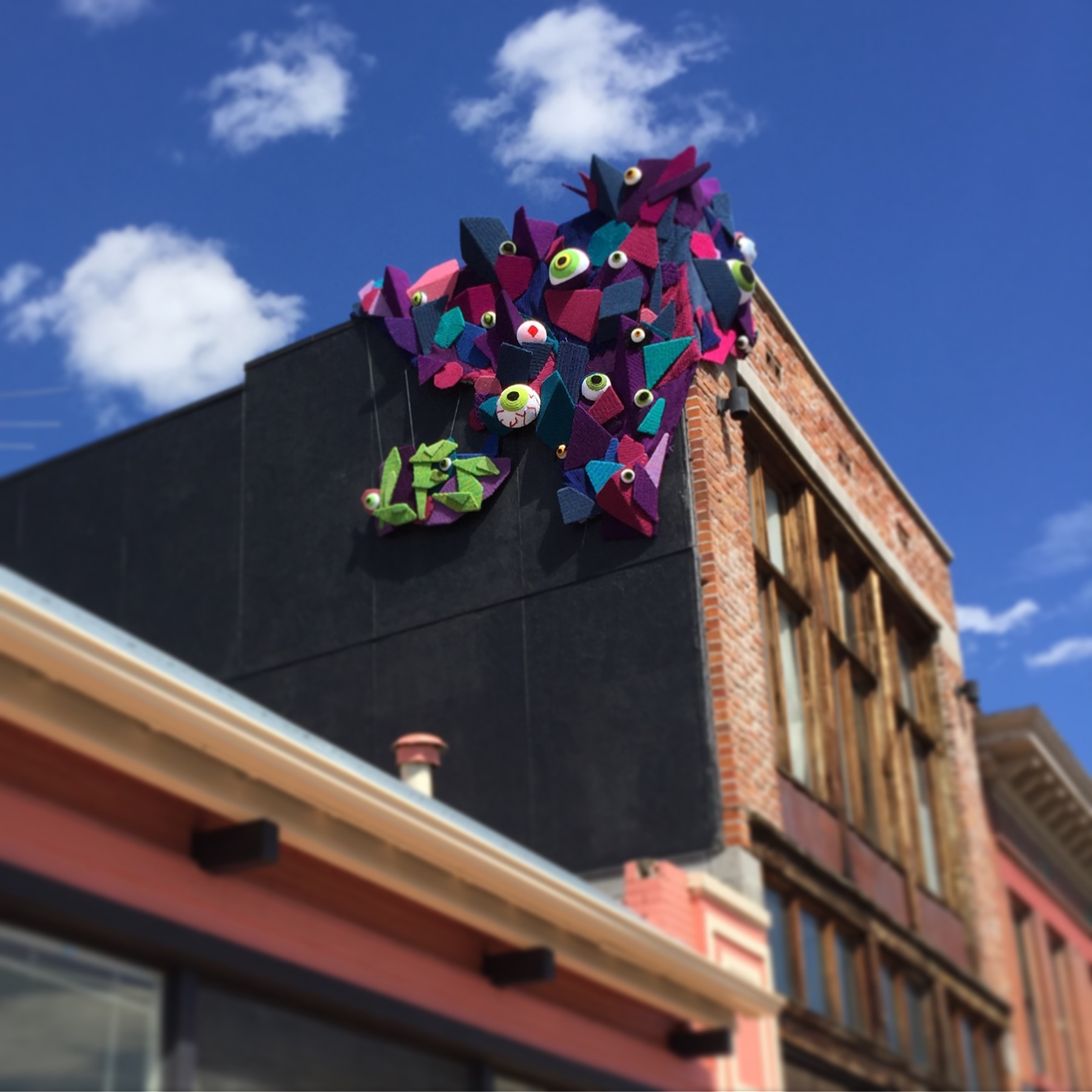 "Geoge," Crush Walls 2016.
"Crowned," 2016 Ratio, Denver
"Something About Bees," Dairy Block Building, 2017.
"Tell Your Mom I Said Hi," Black Book Gallery, 2016.
"Garden of the DAMed," Denver Art Museum, 2013.
"Slave To The Craft," Denver Convention Center, 2011.
"Wildgarden," Union Station, 2010.
"Legwarmers," Denver Performing Arts Center, 2009